Often recognized for its local resorts and fun, upbeat culture, the city of Delray Beach is known for its many festivals, exciting attractions, and family-friendly holiday events.
Located about 21 miles south of Palm Beach and a quick 55-mile trip from Delray Beach to Miami, this enjoyable city is surrounded by plenty of wonderful cities. Also close by are the communities of Kings Point, Boynton Beach, and Boca Raton. 
The area has been called the "Most Fun Small Town in the USA" which has increased the number of people moving to Delray Beach over the years. Commonly known simply as Delray, it also has the popular nickname calling it the "Village by the Sea".
Learn more interesting facts about residing in Delray Beach and why it's such a great place to live.
1. People of Delray Beach – Population & Demographics
Having almost doubled in size since the 1980s, the Delray Beach population is home to 66,453 residents with a median age of 46 years old. The growth rate has continued to rise as an average of about 1,000 people are relocating to Delray Beach every year.
A look at the city's gender split leans in favor of women as the population is made up of about 51.16% female and 48.84 % male. Delray Beach demographics are continually getting more diverse with the locals coming from numerous backgrounds including 55% Caucasian, 30% African American, 11% Hispanic or Latino, and 3% Asian.
2. Best Things to Do in Delray Beach
There is so much to love about living in Delray Beach and that includes the many great activities you'll find around the city. Among the top Delray Beach attractions, locals enjoy visiting the Morikami Museum and Japanese Gardens, a unique destination that represents its sister city of Miyazu, Kyoto, Japan. This tranquil garden brings a close look at Japanese culture with various festivals, tea ceremonies, and other fun events.
Morikami Museum and Japanese Gardens
View this post on Instagram
Morikami Museum and Japanese Gardens, 4000 Morikami Park Rd, Delray Beach, FL 33446
(561) 495-0233
As a popular vacation destination, Delray Public Beach is another one of the top things to do in Delray. It attracts millions of tourists, residents, and other Floridians who want to enjoy all the exciting activities it provides. From the warm sun and sand to bike paths and nearby trails, you can come here again and again looking for new experiences.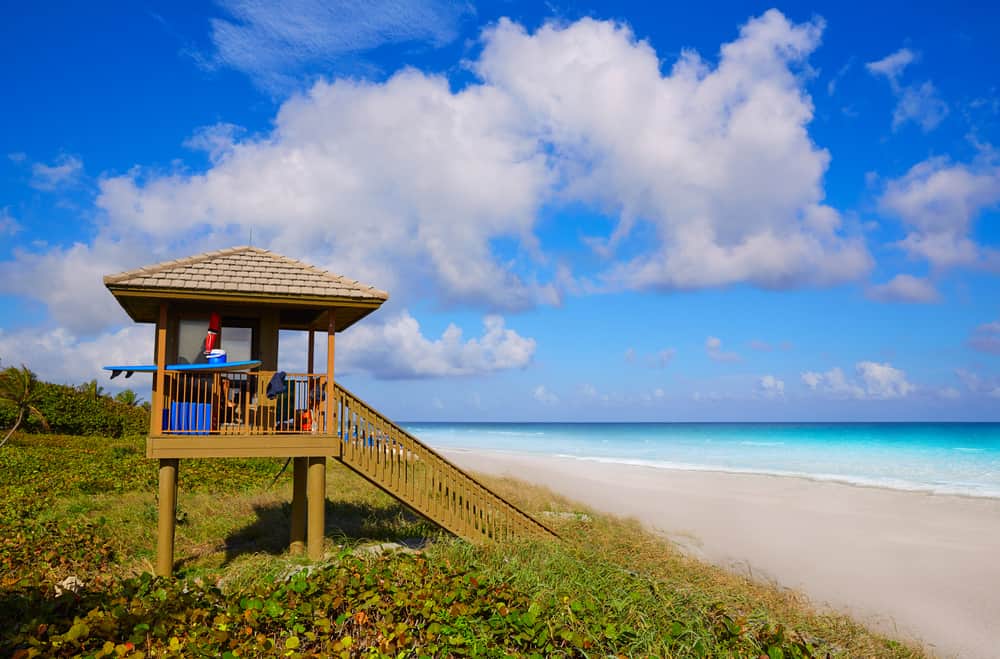 Delray Public Beach, 400 S Ocean Blvd, Delray Beach, FL 33483
(561) 272-3224
3. Great Delray Beach Restaurants
Another thing you'll want to find out before relocating to Delray Beach is where to find the best places to eat in town. Stop by El Camino for a modern Mexican experience that comes complete with classics like quesadillas, tacos, burritos, enchiladas, fajitas, and more. Don't forget to order a refreshing drink like a margarita, craft cocktail, or beer with your meal.
View this post on Instagram
El Camino, 15 NE 2nd Ave, Delray Beach, FL 33444
(561) 865-5350
Whenever you're in the mood for an All-American meal, head over to Deck 84 for delicious Delray food and a full list of drink options. From their menu, diners can enjoy top dishes including burgers, fried chicken, fish tacos, tuna, and more.
View this post on Instagram
Deck 84, 840 E Atlantic Ave, Delray Beach, FL 33483
(561) 665-8484
4. Cost of Living in Delray Beach
If you're thinking about moving to Delray Beach, you can expect the average of your expenses to be right around the national median.  When looking at the cost of living in Delray Beach, the overall average is about 2.6% less than numbers across the United States. While food, healthcare, and transportation in Delray Beach are more expensive, you will typically pay less for your local utilities and real estate.
New residents looking for Delray Beach, FL homes for sale will be joining the 61% of locals in the area who are homeowners. As you search, you will find the average price of a home in Delray Beach is $195,000, which has decreased by 12% in the last year. Your options range from small, cozy condos starting around $40,000 and go all the way to multi-million dollar mansions.
The other 39% of people residing in Delray Beach lease their living spaces, giving you plenty of rental choices around the city. The average price of rent in Delray Beach is between $1,423 for a one-bedroom apartment and $3,021 for a four-bedroom location.
5. Delray Beach Neighborhoods
Covering an area of 16.5 square miles along the eastern coast of Florida, communities in Delray Beach offer easy access to the ocean and other convenient amenities. As a comfortable and safe suburb, newcomers relocating to Delray Beach will have plenty of nice choices when deciding where to live.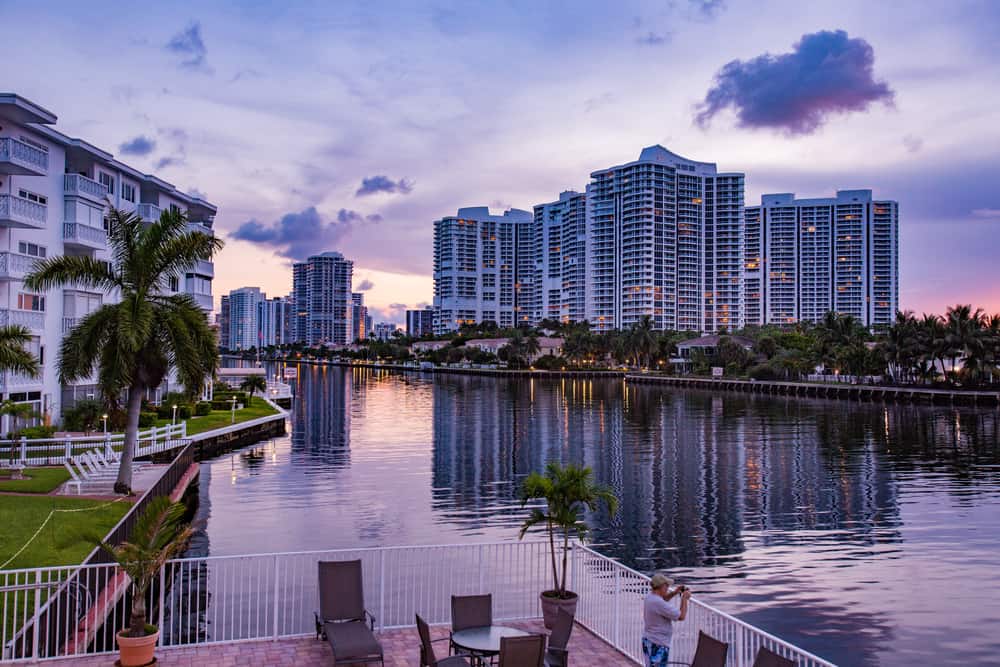 Some of the top neighborhoods in Delray Beach include:
City Center

High Point

Kings Point
In the southeast corner of Palm Beach County, the Delray Beach zip codes are 33444, 33445, 33483, and 33484. If you decide to switch to a local phone number once you're living in Delray Beach, plan on a 516 area code.
Anyone moving to Delray Beach will be excited to know the city is home to some of the best shopping in the area with the most common places being Walgreens, CVS, Publix Super Market, Walmart Supercenter, Bed Bath & Beyond and Delray Square Shopping Center.
6. Delray Beach Schools
As part of the Palm Beach County School District, parents will be happy to know their kids are getting a solid education from the city school system. There are about 6,582 children between the ages of 5 and 17 years old living in Delray Beach, adding up to about 10% of the population.
A few of the most reliable schools in Delray Beach are:
Morikami Park Elementary School

Banyan Creek Elementary School

Bridgeprep Academy of Palm Beach

Village Academy On The Art & Sara Jo Kobacker Campus

Atlantic High School
Although there aren't any universities within the borders of Delray Beach, the nearest colleges can be found less than 10 miles to the south in the city of Boca Raton.
7. Jobs in Delray Beach
While many residents commute from Delray Beach to other nearby cities for work, there are also a handful of good career opportunities here in town. The median household income in Delray Beach is $53,233, which is about $10,000 less than the national average.
The largest employers offering reputable Delray Beach jobs in and near the city include:
Palm Beach County School District

Microsoft

Florida International University

Royal Caribbean Cruises
8. Delray Beach Weather
True to Florida form, Delray Beach has numerous outdoor activities located all over the city. Some of the most fun things to do outside include Sandoway Discovery Center, Lake Ida Dog Park, and Anchor Park. The constantly pleasant weather in Delray Beach makes it possible to enjoy places like these all year long.
During summer, days tend to be warm and muggy with temperatures between the upper 70s and low 90s. Winters cool down to comfortable temps ranging from the low 60s to the mid-70s. You should plan on keeping an umbrella close by. Delray Beach weather also includes an average of 61 inches of annual rainfall.
Tips for Moving to Delray Beach
Live a resort-style life in a beautiful Florida beach community.

Enjoy gorgeous ocean views, fun local activities, and great places to eat.

Expect affordable prices for your day-to-day living expenses.

Take your pick from comfortable neighborhoods near good schools and jobs.

Experience amazing year-round weather that will make other states jealous.
Is Delray Beach the place for you? The details above about living in Delray Beach are enough to make anyone want to call this fantastic city home.
If you're preparing for relocating to Delray Beach, the professional Del Ray Beach movers at Meehan's Family Moving are the best choice. Call us today at (561) 904-6000 or fill in the Request a Quote form on this page to get a free moving estimate!